Go pro!
EtreCheckPro 6.0 has two important new features that are not available in the Mac App Store: the storage display and the analytics display. These are interactive displays that help you better manage your storage and review several days of detailed analytics information about your hardware, system, and running software.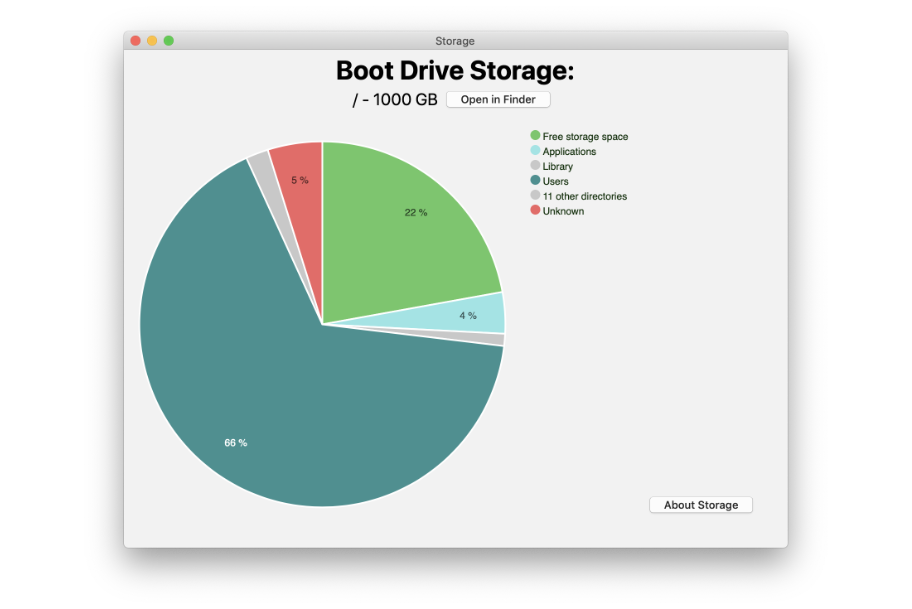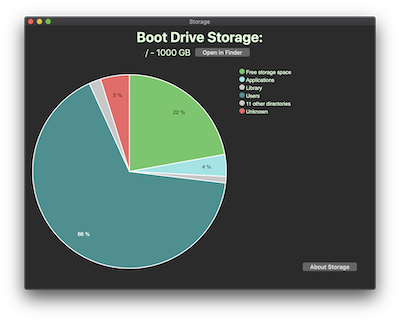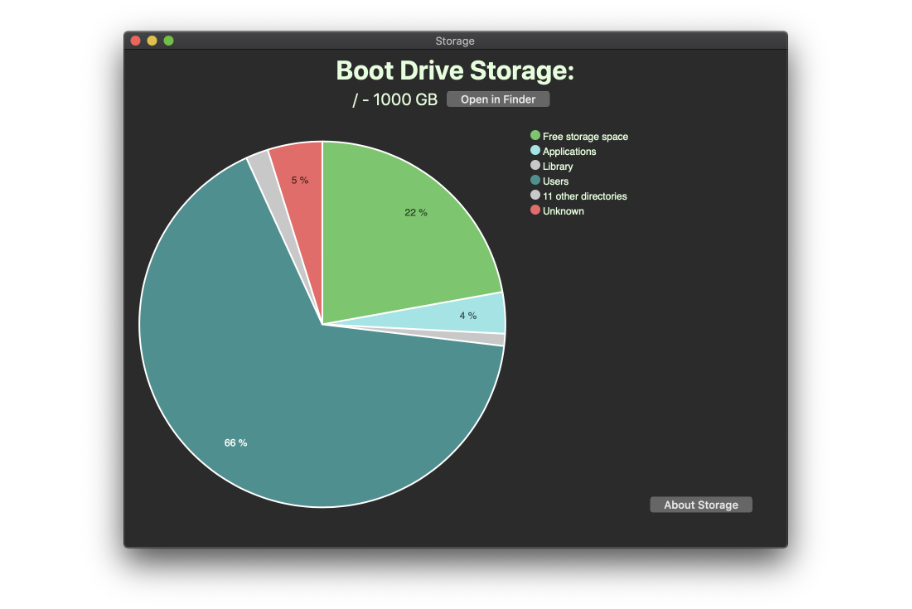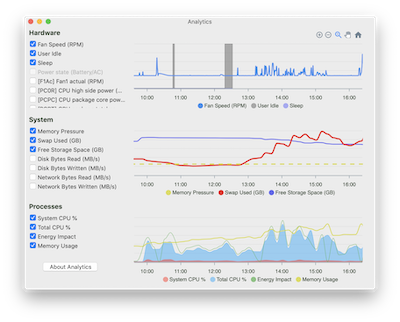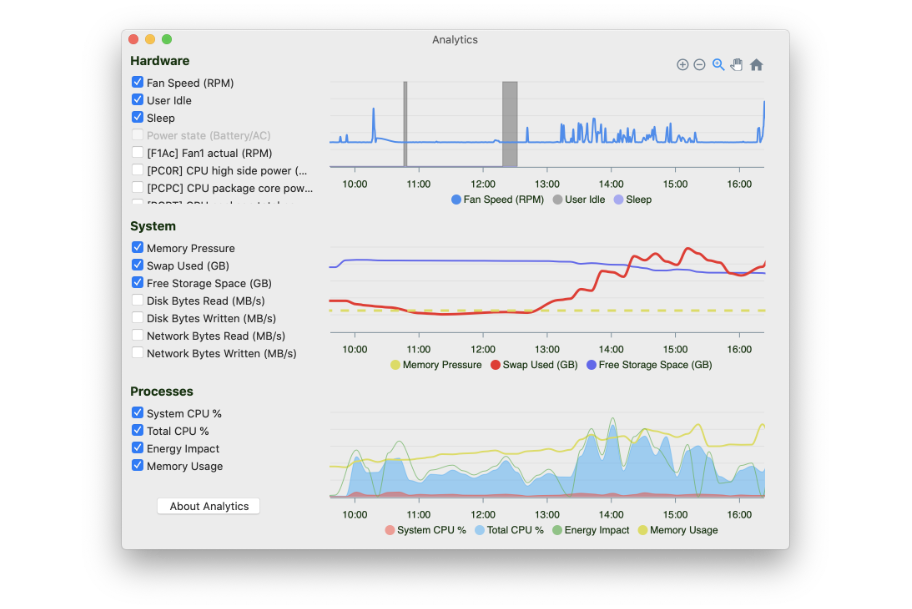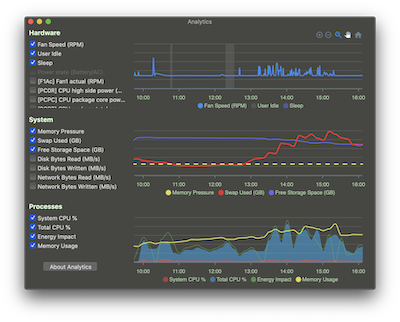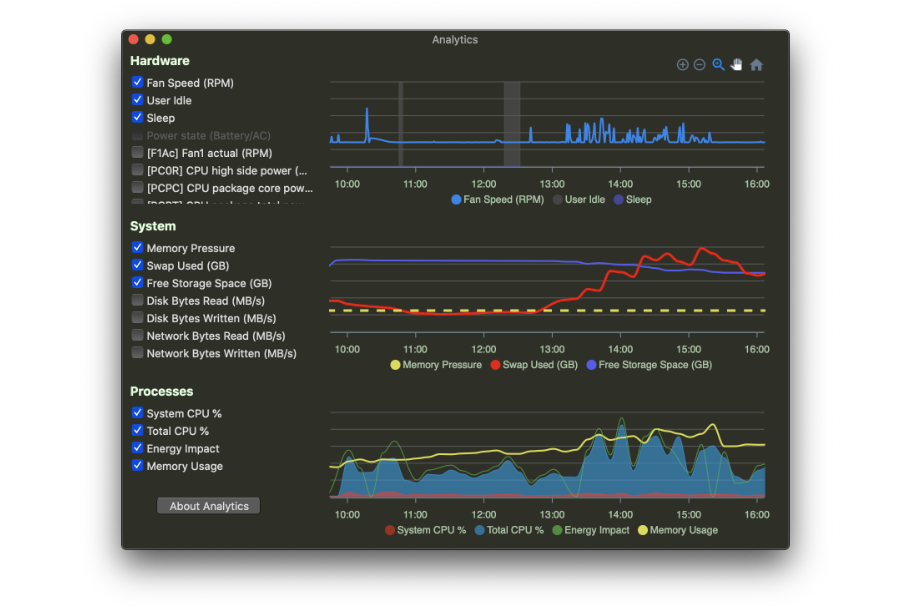 The Mac App Store has technical limitations that prevent these features from working in EtreCheck downloaded from the Mac App Store. Therefore, these features are only available in EtreCheckPro.
Why this change?

Apple has good reason for these restrictions. They make the Mac App Store a safer place to download software. But some software, such as EtreCheckPro, cannot run in this environment without compromise.
We attempted to make EtreCheckPro and EtreCheck in the Mac App Store as equivalent as possible. But we found that less than 40% of EtreCheck users had enabled Full Drive Access in EtreCheck, causing EtreCheck to be less powerful for these users than EtreCheckPro would have been.
Furthermore, some users experienced problems with their Mac App Store purchases and were confused by the process. Because Apple handles all details of the transactions, there is nothing we can do to help. We have no access to information about individual customers or their purchases in the Mac App Store.
Finally, we found that some customers were confused by the naming of EtreCheck, EtreCheckPro, and the Power User package. Therefore, we are making an extra effort to differentiate EtreCheck from EtreCheckPro with a different icon, separate features, and a paid upgrade from EtreCheck in the Mac App Store.

What does this mean for users of EtreCheck in the Mac App Store?

Essentially nothing. EtreCheck in the Mac App Store has not changed and is not discontinued. It shares the source code with EtreCheckPro, so it will continue to be updated and supported.
However, we can no longer claim that EtreCheck and EtreCheckPro are equivalent products. EtreCheckPro is now simply more powerful for the following reasons:

EtreCheckPro is not constrained by technical limitations in the Mac App Store;
EtreCheckPro can directly remove adware, asking for administrator credentials, if necessary;
EtreCheckPro offers a new storage display for managing free storage space;
EtreCheckPro offers a new analytics display for diving deep into the behaviour of your computer over the past few days; and
EtreCheckPro has many other opportunities for new features.

How to upgrade to EtreCheckPro?

EtreCheckPro is a free app, just like EtreCheck in the Mac App Store. If you have been using EtreCheck for free, you can just delete EtreCheck using the LaunchPad and download EtreCheckPro.
If you have purchased the Power User package for EtreCheck in the Mac App Store, we have a special upgrade offer available. If EtreCheckPro detects that you have purchased the Power User package in EtreCheck from the Mac App Store, it will offer a special USD $9.99 upgrade to the Power User package in EtreCheckPro. Please note that this upgrade offer is outside of the Mac App Store. Your purchase would be direct with Etresoft, Inc. via our own payment processors and subject to our Terms and Conditions of sale.